ENERGY - USA
In the United States of America energy remains the driver of prices
In October, price indices markedly increased. The CPI (consumer price index) gained 0.6% over the month, the monthly gain of the PPI (producer price index) was 1.7% while import prices jumped by 1.5%.
On a year-on-year basis, the CPI accelerated to 3.2% (after +2.5% in September), the PPI to +4.4% (after +3.3% in September) and import prices to +9.7% (after +8.1% in September).
However, energy was the main source of this marked acceleration. Excluding this component, the monthly gain was limited to +0.3% for the CPI, +0.7%, while non-petroleum import prices declined by 0.2% in October. On a year - on - year basis, the non-energy CPI was up by 2.2% (same as in September), the non-energy PPI by +1.9 % (after +2.1 % in September) and non-petroleum import prices by +2.7 % (after +2.8 % in September).
In short, there is currently just one source of inflation: oil prices. In October, they gained 16.2% m/m (as measured by the monthly average in the West Texas Intermediate), driving their year-on-year rate of growth to almost 76%.
Recently, oil prices dramatically calmed down. After fluctuating above USD 50 per barrel in October, they were "just" USD 46 per barrel yesterday. If they were to remain at that level until the end of the month, it would be translated into 11% drop in November.
All in all, I still think inflationary pressures remain limited in the US, with the volatility in oil prices being the main story behind monthly developments
Write:
by LuisB. November 2004
- - - - - - - - - - - - - - - - - - - - - - - - - - - - - - - - - - - - - - - - - - - - - - - - - - - - - - - - - - - - - - - - - - - -
ECONOMY - EUROPE
Euro zone: Inflation surged in October, industrial output softened in Q3
In spite of a slight downward revision, inflation markedly accelerated in October.
It reached 2.4% after 2.1% in September. This surge is linked to the energy component (+9.8% y/y). Core inflation remained moderate, stable at 1.8%. As long as households' inflation expectations remain contained, the increase in headline inflation will not be a sufficient motive for the European central bank to change its monetary policy stance.
In spite of a 0.5% m/m increase in September, industrial output lost ground during the third quarter (0.2% q/q against 1.0% in the previous quarter). Output in investment goods was quite dynamic. This tends to confirm my hypothesis that the slowdown in GDP growth during the third quarter was, in part, attributable to an increase in imports, itself generated by a nascent recovery in investment.
Even if the different leading indicators for the industrial sector (orders, PMI and European Commission surveys, OECD leading indicator) are currently depicting a mixed picture, we believe that the sector should pursue its expansion next year, but on a more moderate pace.
Inflation at 2.4% in October following the surge in energy prices
Eurostat's initial "flash" estimate was slightly revised downwards (by 0.1 percentage point). Nevertheless, the increase in inflation remains quite significant. In fact, inflation jumped from 2.1% in September to 2.4% in October. The surge in oil prices which, in September and in October was only marginally alleviated by the appreciation of the euro, pushed consumer prices upwards.
The energy component accelerated by 9.8% y/y, the highest since the end of 2000. Transport fuels contributed by 0.45 percentage point to the inflation rate.
On the other hand, core inflation, excluding energy, alcohol, tobacco and food products, remained stable at 1.8%, reflecting the absence of fundamental inflationary tensions. As long as households' inflation expectations – and thus their wage demands – remain contained, the increase in headline inflation – due to an exogenous energy shock – will not be a sufficient motive for the European central bank to change its monetary policy stance.
As expected, industrial output softened in Q3 2004
Industrial output rose 0.5% m/m in September, which corrected its previous 0.6% m/m decline. Still, during the third quarter, industrial output markedly lost ground, with a gain limited to 0.2% q/q compared with 1.0% during the previous quarter.
The analysis of the components reveals that output in investment good was quite dynamic: +5.3% y/y in September, the third consecutive acceleration. This tends to confirm my hypothesis that the slowdown in GDP growth during the third quarter was, in part, attributable to an increase in imports, itself generated by a nascent recovery in investment. Moreover, output of non-durable consumer goods continued to improve, with a third consecutive increase in September.
Yet, perspectives for industrial output do not seem to favour strong growth in the sector during the coming quarters. Industrial orders have been declining since June. Their year-on-year growth rate, expressed in terms of a 3-months moving average, was limited to 8.6% in August, whereas it had reached a 12.2% high in July. According to the Reuters purchasing managers index, this softening should, to a large extent, be attributed to weaker foreign orders. The "Euro zone" export orders index, obtained by a weighted average of the indexes for the four major Euro zone economies, dropped to 52.0 in October against 53.7 in September and a 56.5 high-point in May 2004. The strengthening of the euro against the dollar should, in the medium term, even further contribute to a softening in extra-EU exports.
Moreover, latest market survey's results have been painting a somewhat mixed picture. The manufacturing PMI, for instance, has not ceased to decline since July (but it still remains in expansion zone). On the other hand, the picture depicted by the European
Commission's industrial confidence survey, is much more favourable, with an index increasing since the summer. At –2 in October, it reached its highest level since February 2001. In addition, if the current conditions index indeed softened, output expectations rebounded. The OECD leading indicator, which had badly fallen in August, marginally increased in September. Overall, I believe that the sector should pursue its expansion next year, but at a more moderate pace.
Write:
by LuisB. November 2004
- - - - - - - - - - - - - - - - - - - - - - - - - - - - - - - - - - - - - - - - - - - - - - - - - - - - - - - - - - - - - - - - - - - -
E-LITERACY - UNITED KINGDOM
British Library goes Wi-Fi
The British Library has launched wireless Internet connectivity in the public areas of its building at St Pancras.
The new service offers Wi-Fi access throughout the 11 reading rooms, the 225-seat conference auditorium, the café and restaurant and the outdoor Piazza area.
It will enable readers, researchers and business-people to connect to the internet and access email using either their existing service provider or by using the Library's own pay-as-you-go service.
The Library, which receives around 3,000 visitors a day, commissioned consultants Building Zones to undertake a user study to gauge demand for the new service.
The study revealed that Laptop ownership amongst visitors was 86%, and users were leaving the library to go to a nearby Internet café to access their email
Building Zones partnered with The Cloud and Hewlett Packard (HP) to roll out the building infrastructure, network and user support services. The trial service went live on the 31 May this year and by the end of that period the service was registering 1,200 sessions per week.
Source:
Netimperative. November 2004
- - - - - - - - - - - - - - - - - - - - - - - - - - - - - - - - - - - - - - - - - - - - - - - - - - - - - - - - - - - - - - - - - - - -
ENERGY - FINANCE
EnCana Confirms Plans to Sell Ecuador Assets Archived Story
EnCana Corp. (ECA) said it plans to sell its Ecuador and U.S. Gulf of Mexico assets in order to focus on its North American onshore natural gas and oil sands businesses, confirming what has long been rumored.
At an investor presentation here Tuesday, EnCana president and chief executive Gwyn Morgan said he expects to have deals in place within a year to sell the Ecuador and Gulf of Mexico assets. He later declined to disclose specifics of the proposed transactions.
Morgan indicated that the proposed asset sales could together be valued at around $1.8 billion. He projected that the combined value of EnCana's asset sales since 2002 will reach $8 billion by the end of next year, up from an expected $6.2 billion following the closure of the company's recently announced deal to sell its North Sea assets to Nexen Inc. (NXY) for $2.1 billion. He said the company has no immediate plans for further substantial sales of Canadian assets.
Morgan also predicted that, by the end of next year, EnCana's oil and natural gas production will return to levels reached prior to the expected sale of its North Sea assets.
He said the company doesn't plan any further acquisitions of oil and gas properties to replace the North Sea production, but will instead add production by developing its remaining properties.
During the presentation, Morgan predicted that EnCana's natural gas production next year will increase by about 14% compared with 2004, offsetting a decline in conventional oil production due to the North Sea asset sale.
Afterwards, he told reporters EnCana also expects to add 30,000 barrels a day of oil production from its Alberta oil sands projects in 2005, almost doubling output from about 38,000 b/d in 2004.
Morgan told reporters that EnCana's oil sands production in the short-term may increase more rapidly than its natural gas production "because it is growing from a smaller base." Long-term, he predicted that oil sands could account for up to 15% of EnCana's total output.
Morgan told investors EnCana plans to buy back up to 10% of its oustanding shares over the next year.
Beyond 2005, EnCana is aiming for steady but more moderate growth in oil and natural gas output, and to strike a balance between investing its cash flow in drilling, futher share buybacks and debt repayment, Morgan said.
EnCana is an oil and natural gas producer.
Write:
by Tamsin Carlisle. November 2004
- - - - - - - - - - - - - - - - - - - - - - - - - - - - - - - - - - - - - - - - - - - - - - - - - - - - - - - - - - - - - - - - - -
DEFENSE INDUSTRY - ISRAEL
Israel to export $255 million worth of military equipment to Poland
An agreement for military industrial collaboration between Israel and Poland is to be signed Wednesday during a meeting in Warsaw between Israel's Defense Minister Shaul Mofaz and the Polish Economy Minister, Jerzy Hausner.
According to the plan, Poland's ground forces will be equipped with 2,765 Israeli missile and 264 personal launchers over the next 10 years, at a total cost of about $255 million.
The missiles will be sold in two models: personal launcher and a vehicle-mounted one, Haaretz reported. In addition, the Polish army intends to mount the launchers on armored cars manufactured in Finland.
Mofaz signed an agreement for strategic dialogue between Israel and Poland in his meeting in Warsaw Monday with Poland's Defense Ministry, Jerzy Szmadjdzinksi.
Mofaz and Szmadjdzinksi signed the agreement at the end of the meeting, and Mofaz invited his colleague to visit Israel. Mofaz later visited the landed forces headquarters, and delivered the first Israeli produced LR Spike anti-tank missiles, which were purchased by the Polish army, through an industrial collaboration with the Mesko Company of the Bumar group.
Source:
MenaR. November 2004
- - - - - - - - - - - - - - - - - - - - - - - - - - - - - - - - - - - - - - - - - - - - - - - - - - - - - - - - - - - - - - - - - - - -
TOURISM - IRAN
Tourism revenues amount to US$ 500 million per year
Head of Iran Cultural Heritage and Tourism Organization (ICHTO) Hossein Marashi said on Monday that Iran's revenues from tourism amounts to some US$ 500 million per year.
Speaking to reporters, he added that it is estimated that the figure will stand at US$ 2 billion by the end of the fourth five-year development plan (March 20005-2010). According to IRIB, he added that currently, Iran's share in the world tourism revenues is a merger 0.0001 percent. Marashi said the average growth of the tourism in the third five year development plan (March 2000-2005) stood at 6.5 percent.
Source:
IRIB. November 2004
- - - - - - - - - - - - - - - - - - - - - - - - - - - - - - - - - - - - - - - - - - - - - - - - - - - - - - - - - - - - - - - - - - - -
ENERGY - ITALY
Eni Denies Report of Talks To Buy YUKOS Assets
Italian oil and gas giant Eni S.p.A (E) Wednesday denied a report that it is close to clinching a deal to acquire a key asset from troubled Russian oil titan OAO YUKOS (YUKO.RS).
"No talks are under way, and Eni hasn't submitted any bid" for YUKOS' assets, a spokeswoman for Eni said.
News agency Adnkronos reported that Italian Industry Minister Antonio Marzano has met Russian counterparts in Moscow to get approval for a transaction between the two companies.
Under the terms of such an agreement between Rome and Moscow, Eni would acquire YUKOS' unit Yukosneftegaz, the agency said, citing sources close to the deal.
Eni Chief Executive Vittorio Mincato could fly to Moscow before Christmas to ink the deal, the agency reported.
The Russian government has said in the past it plans to sell off all or part of Yuganskneftegaz, which pumps 1 million barrels of oil a day, or 60% of Yukos' oil, to pay a multi-billion dollar tax bill.
Eni had denied an interest for Yuganskneftegaz in October, but speculation about a move by the Italian state-controlled energy company persisted.
Write:
by Vittorio Alessio. November 2004
- - - - - - - - - - - - - - - - - - - - - - - - - - - - - - - - - - - - - - - - - - - - - - - - - - - - - - - - - - - - - - - - - - - -
INFORMATION TECHNOLOGY - CHINA
China vs Taiwan on IT
China is developing the means to electronically blockade rival Taiwan with attacks to the country's vital utilities, the Internet and other communications networks, a high-ranking US defense official has said.
The stern warning was issued by Richard Lawless - deputy undersecretary of defense - during a closed-door meeting with business leaders last month in the US. A copy of Lawless' speech was obtained by The Associated Press yesterday under the US Freedom of Information Act.
Lawless cautioned that if a war broke out between Taiwan and China, the first casualties might not be "brave men and women in uniform." He said China might first target things that keep Taiwan's high-tech society running.
"China is actively developing options to create chaos on the island, to compromise components of Taiwan's critical infrastructure:
Telecommunications, utilities, broadcast media, cellular, Internet and computer networks," Lawless said on Oct. 4 to the US-Taiwan Business Council.
``Taiwan could be electronically blockaded, isolated from the world, creating a kind of perfect storm in which the US could not communicate with Taiwan or Taiwan with the world,'' Lawless said during the council's meeting in the south-western city of Scottsdale, Arizona.
Lawless said such a strategy could be called an "acupuncture" attack aimed at "the destruction of a national will" with "the insertion of a hundred needles."
Beijing insists that self-ruled, democratic Taiwan is part of China and has repeatedly threatened to attack if the Taiwanese seek a permanent split or delay too long on unification.
Much of the debate over whether China will invade has focused on China's growing arsenal of destroyers, jets, submarines and hundreds of missiles aimed at Taiwan, just 160km off China's southern coast.
But in recent years, analysts have touted the possibility that China could be developing new high-tech weapons that could give the Chinese an edge over US forces -which are widely expected to help defend Taiwan.
Lawless said that several recent incidents have exposed vulnerabilities in Taiwan's critical infrastructure and communication systems and that China is aware of these weak spots.
In 1999, the loss of a single transformer station on Taiwan "left thousands without power for weeks," while a massive earthquake the same year "left Taiwan dependent on satellite communications to the outside world for more than a month."
"Many feared China would attempt to take advantage of Taiwan's ill fortune," Lawless said.
Taiwan must do more to safeguard telecommunications, fiber optics, energy supplies and major transportation arteries, and should consider allowing private agencies to assist in national defense, he said.
"Taiwan is one of the most technologically advanced societies in the world, but the expertise and wealth of experience that exists in the private sector remains largely untapped," he said.
Source:
AP. November 2004
- - - - - - - - - - - - - - - - - - - - - - - - - - - - - - - - - - - - - - - - - - - - - - - - - - - - - - - - - - - - - - - - - - - -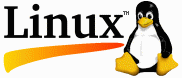 SOFTWARE - LINUX
Four Linux Vendors Band Together
Conectiva, Mandrakesoft, Turbolinux, Progeny Form Group
Four Linux vendors have joined together to develop technology that would potentially make it easier for software makers to build products for multiple distributions of the open-source operating system.
The Linux Core Consortium, announced Wednesday, plans to develop a runtime environment and software development kit that would standardize programming of software to the interfaces of the Linux kernel. The LCC's founding members are Linux distributors Conectiva S.A., Mandrakesoft S.A. and Turbolinux Inc., and Linux services provider Progeny.
The LCC software layer would ensure that applications built for certified Linux distributions would be compatibly programmed for the Linux Standard Base 2.0 interfaces defined by the Free Standards Group.
A business application built today targets Linux distributions supported by the independent software vendor. While the software may work on other distributions, the ISV may not provide support for those products, Ian Murdock, chairman and chief strategist for Progeny, said.
A Linux distribution is the operating system's kernel, plus the open-source software a vendor will add on top. As a result, distributions differ considerably.
Rather than a software maker supporting just a couple of distributions, the LCC project looks to expand that support to any certified distributor, which would potentially give customers more flexibility in choosing and swapping vendors.
"We increase the choices that customers have in which distributor they use without sacrificing compatibility," Murdock said.
The LCC plans to release its technology and reference implementation in the first quarter of next year. The software will be incorporated in the founders' following product lines: Conectiva Enterprise Server, Mandrakesoft Corporate Server, Progeny Componentized Linux and Turbolinux Enterprise Server.
The group plans to eventually expand its work to encompass Linux standards developed by the Open Source Development Labs.
Organizations that have announced support for LCC include Computer Associates International Inc., Free Standards Group, Hewlett-Packard Co., Novell Inc., the OSDL, Red Hat Inc., the leading Linux distributor; and Sun Microsystems Inc. Despite the support, it's unclear how active the organizations will be in the effort.
Despite its inclusion as a supporter, Red Hat has not decided whether it would dedicate development resources to the LCC effort, or whether the group's technology would be integrated into Red Hat products.
"Our participation in the press release was mainly around our support of LSB," Day said.
Two of the founding members of the LCC were members of UnitedLinux, a consortium of second-tier Linux vendors that sought to pool resources around a single distribution to better compete against market leader Red Hat. The group, which included SuSE, the SCO Group, Turbolinux and Conectiva, is no longer active.
Missing from the LCC announcement is tech giant IBM, which has invested more than a $1 billion in research and products related to Linux. IBM did not respond to a request for comment.
Source:
Techweb News. November 2004
Write:
by Antone Gonsalves
- - - - - - - - - - - - - - - - - - - - - - - - - - - - - - - - - - - - - - - - - - - - - - - - - - - - - - - - - - - - - - - - - - - -
INFORMATION TECHNOLOGY - MANAGEMENT
Cisco to buy mgmt. start-up, with eye toward network unity
Cisco this week announced plans to acquire Jahi Networks, a start-up that makes network management appliances for enterprise firms.
The $16 million deal would give Cisco products and technology designed to tie together various network devices and manage them as a single system.
Closely held Jahi Networks, based in San Jose and Hyderabad, India, makes products aimed at tying together disparate network gear and providing a common management interface for switches, routers, security products and other hardware, Cisco says. Whereas enterprise network administrators commonly write custom scripts, or even whole applications, to manage different devices, the Jahi technology lets users view network gear as "virtual devices" and configure these devices through one application.
The acquisition is expected to close in the first quarter of 2005. Jahi Networks' 20 employees will become part of Cisco's Network Management Technology Group, which develops CiscoWorks network management software and other management technologies.
Making various boxes on a network behave more like a unified system has been a focus for Cisco in the last few years. Cisco says such networks would be less expensive to manage for enterprise customers, and provide greater reliability and security.
This has been the focus of Cisco Chief Development Officer Mario Mazzola, who has previously stated that Cisco is taking more of a system approach to building products, as opposed to concentrating on just feeds and speeds in network devices. "This will be necessary in the shift from [product-level] resiliency to system resiliency," he said at the company's analyst meeting late last year.
Of course, no other vendor is in a better position to do this, as Cisco owns more than two-thirds of the LAN switch and WAN router markets, according to the Dell'Oro Group. Observers say Cisco's systems approach to network gear is aimed squeezing more revenue out of the low-growth router and switch markets by selling premium services - such as its NAC security architecture, or AVVID convergence technology - that ride on top of an end-to-end Cisco infrastructure.
And customers are buying it, analysts say. A survey in August of 100 CIOs by Goldman Sachs showed that more than 53% plan to increase their spending on Cisco gear in the next 12 months; 35% said they would spend the same, and only 12% said they would buy less Cisco gear.
Write:
by Phil Hochmuth. November 2004
- - - - - - - - - - - - - - - - - - - - - - - - - - - - - - - - - - - - - - - - - - - - - - - - - - - - - - - - - - - - - - - - - - - -
LOGISTICS - FRANCE
French problems grow for TNT Logistics
According to reports in the French press, TNT Logistics has not ruled out leaving France due to the continuing poor performance of its business unit in the country.
The previous country manager, Reynald Huck, has been replaced by Georges Ruiz from TNT Express in another attempt to turn around the struggling division. The decision to sack the manager had been made due to continuing problems at the unit.
Management has stated that many of the problems for TNT in France have stemmed from difficulties in integrating the three acquisitions it had made in the country, one of the biggest being Transport Nicolas. It has been indicated that TNT Logistics revenues in France are between €200-250m, of which Transport Nicolas, focused on the weak retail and consumer goods sector, accounts for around half. Whereas TNT Logistics operations throughout the rest of the world are based on higher value supply chain management, France's operations are largely oriented around commoditised transport provision, and therefore have been particularly vulnerable to the weak economy and falling volumes.
The French operation was one of the primary reasons why the company initiated its Transformation through Standardisation turnaround strategy. However whilst the other problem units it identified (Germany, Italy non-automotive) have apparently responded well to the initiatives, the French operation has remained a challenge. At its latest third quarter presentation, management of TPG went so far as to say that France would be responsible for the division missing its profit margin targets for the year.
Write:
by LuisB. November 2004
- - - - - - - - - - - - - - - - - - - - - - - - - - - - - - - - - - - - - - - - - - - - - - - - - - - - - - - - - - - - - - - - - - - -
E-BUSINESS - TRAVEL
AOL, Yahoo and MSN expanding travel offerings
AOL, Yahoo and MSN have all announced their plans to offer travel shopping comparison and booking tools on their web sites.
This is a major reversal from their prior policy not to compete with Travelocity.com and Expedia who pay each tens of millions yearly for exclusive travel bookings on AOL, Yahoo and MSN sites.
AOL is making a minority investment in interactive services company Kayak Software to get the travel search site off the ground.
"Travel is a sizable and growing area and a primary category of focus for AOL Media Networks, especially as we build out our suite of travel products both on the AOL service and the Web," said David Lebow, executive vice president of AOL Media Networks, in a statement.
The deal also further validates the travel search engine model and puts AOL on an equal footing with Yahoo, which recently launched its own travel search site, reports Dow Jones Newswire. Travel search engines allow users to type in travel destinations and dates, and then scour multiple travel Web sites for the cheapest prices. The engines then direct users to those sites to make the actual bookings. Travel vendors, like airlines or hotels, pay the search engines a marketing fee to be included in the searches.
Travel search tools differ from online travel agents, such as Travelocity and Expedia because a few popular, low-cost airlines - such as JetBlue and Southwest Airlines are available through search engines, but not travel agents.
Travelocity spokesman states that they are not overly concerned with these events and they doubt travel search engines are good for vendors or customers. And, believe that the search engines are commoditizing travel at a time when they are working hard to go in the opposite direction.
AOL says they are in close touch with Travelocity, exploring new opportunities.
Source:
Media
Write:
by LuisB. November 2004
- - - - - - - - - - - - - - - - - - - - - - - - - - - - - - - - - - - - - - - - - - - - - - - - - - - - - - - - - - - - - - - - - - - -
AUTOMOTIVE INDUSTRY - CHINA
Hyundai on target to double sales
Hyundai Motor should double its sales to $US2.2 billion from a car-making venture in China this year, despite a downturn in the world's fourth-largest vehicle market.
Xu Heyi, chairman of Beijing Hyundai Automotive Corp., a 50-50 venture set up in 2002, told Reuters the company should earn revenue of 18 billion yuan ($2.2 billion) in 2004 and remains on track to move 150,000 vehicles.
It will also next year start making Mercedes sedans in China with DaimlerChrysler AG, the report noted.
Reuters said Hyundai, currently fourth in the market, has said previously it wanted to sell 200,000 vehicles in China in 2005 but Xu declined to elaborate on that target.
Hyundai and its partner sold 110,862 vehicles in China in the first 10 months of this year and the car maker has said it hoped to sell 60,000 Sonata sedans and 90,000 Avantes in China in 2004, the report said.
"We haven't any unsold inventory. In fact, sales are so strong that our dealers are clamouring for product and paying for it up-front," Xu told Reuters. "We'll certainly hit our sales target for the year."
Source:
Reuters. November 2004
- - - - - - - - - - - - - - - - - - - - - - - - - - - - - - - - - - - - - - - - - - - - - - - - - - - - - - - - - - - - - - - - - - - -